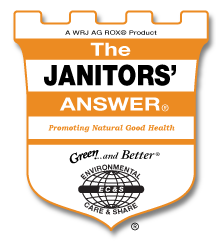 The Janitor's Answer® - This powerful general "All Purpose" formula was developed as a single source for cleaning in commercial/industrial environments.
The greatly decreased hydrogen ion concentration (high pH) and balanced ORP (oxidation/reduction potential – measured in milli-volts) of The Janitor's Answer® provides the necessary molecular energy for the maximum emulsifying and chelating action that is required to remove the oils, greases, protein, other substrate and invisible substances to which dirt, bacteria, fungus and algae adhere, and to remove carbon deposits and breaks down calcium and other scaling substances.
No need to purchase ship and store multiple products when The Janitor's Answer® replaces what would traditionally require numerous products to complete an effective "Green" cleaning program.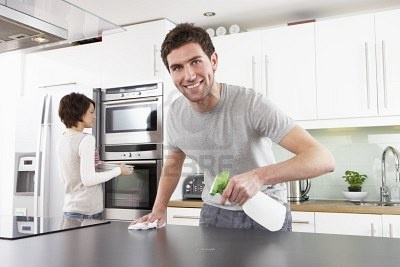 The Janitor's Answer® excels in the effective cleaning of all hard nonporous surfaces including Plastic, Formica and Acrylic Surfaces. Great for Counters, Basins, Tile, Microwaves, Stove Hoods, Floors, Furniture, Leather, Stainless Steel, Ceramics, Office Equipment, Gym Equipment, Linoleum, Vinyl, Finished Wood, etc.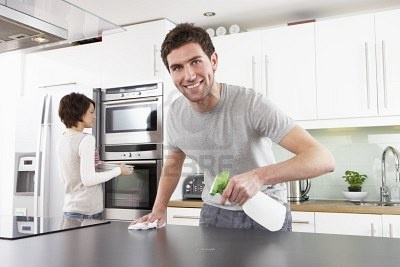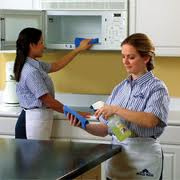 Removes bacteria, fungi, mildew and mold by removing the dirt, fat, grease, oil, and protein substrates to which they adhere.

General Use
| | | |
| --- | --- | --- |
| Floors | Cabinets | Stainless Steel |
| Walls | Display Cases | Aluminum |
| Counters | Deli Meat & Bakery Cases | Ceramics |
| Toilets | Walk-in Coolers | Marble |
| Sinks | Cutting surfaces | Wood |
| Showers | Toilet/Urinals | Tile & Grout |
| Sports equipment | Siding | Fireplace Screens |
| Stoves | Grills | Fixtures |
| Refrigerators | Furniture | Fans |
| Freezers | Bamboo | Blinds |
| Microwaves | Plastic | Work Areas |
Cleans with no harmful chemicals. No dilution required. Will not harm skin. May be used on all water-safe surfaces in commercial and household settings.

Directions
Apply directly to surface being cleaned
Allow adequate dwell time for penetration
Scrub with sponge, cloth or brush
Wipe or rinse area with water to provide a clean and residue-free surface
Note: A clean water rinse is required before contact with organic food or ingredients
HOW It Is PACKAGED :

2-2.5 gallon containers per carton. 36 cartons (180 gallons) per pallet.
Net Contents: 2.5 US Gallons (9.45 Liters); Net Weight: 22.5 lbs (10.27 Kg)

WHAT CAUTIONS SHOULD BE CONSIDERED?

The Janitor's Answer® can be used on all water-cleanable surfaces. Though extremely active in a wide range of pH conditions, low pH environments may slow cleaning action.

Store out of direct sun light. Do not freeze.
The Janitor's Answer®- is a powerful "Green"all-purpose cleaner, a single source for all your general cleaning needs.

No need to purchase ship and store multiple products when The Janitor's Answer®replaces what would traditionally require numerous products to complete an effective "Green" cleaning program.

The Janitor's Answer® excels in the effective cleaning of all hard nonporous surfaces including Plastic, Formica and Acrylic Surfaces. Great for Counters, Basins, Tile, Microwaves, Stove Hoods, Floors, Furniture, Leather, Stainless Steel, Ceramics, Office Equipment, Gym Equipment, Linoleum, Vinyl, Finished Wood, etc.

The Janitor's Answer® mixes with water to address all your mop bucket cleaning needs or "ready to use" straight from our convenient 24 oz. spray bottle for all your other cleaning needs.

This multi-surface product gives you an uncompromising clean while keeping our commitment to environmental responsibility.

Removes bacteria, fungi, mildew and mold by removing the dirt, fat, grease, oil, and protein substrates to which they adhere.

General Use

Walls

Counters

Toilets

Sinks

Showers

Sports equipment

Stoves

Refrigerators

Freezers

Microwaves

Cabinets

Siding

Grills

Furniture

Bamboo

Plastic

Stainless Steel

Aluminum

Ceramics

Fireplace Screens

Fixtures

Fans

BlindHeating and Air Conditioning Units