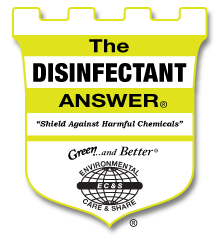 The Disinfectant Answer® is a breakthrough in the world of sanitizing, sterilizing and disinfecting!
The Disinfectant Answer®

- works "Electrically" and NOT

Chemically

.

The Disinfectant Answer®

- produces environments so unfriendly to bacteria, fungus, mold, yeast, and even some viruses, that they are killed or made inactive within minutes or even seconds of application!

The Disinfectant Answer®

- is a chemical-less anti-microbial solution with an effective rate of 99.999 against most common bacteria, fungus, mold and several viruses, including HIV1.and other disease-producing pathogens.

The Disinfectant Answer® - is a means of disinfecting and sanitizing all surfaces including, but not limited to, walls and floors, medical and laboratory facilities and equipment, schools, sports and locker room areas, animal facilities, and food processing equipment.
Our products may be used in operations that are certified organic under the USDA National Organic Program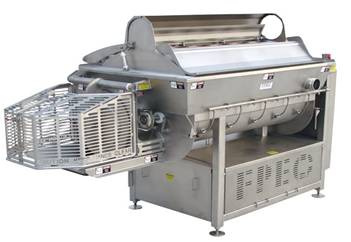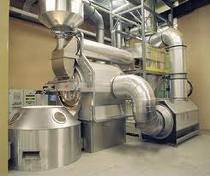 The Disinfectant Answer® - is manufactured by Environmental Care and Share using WRJ-Ag-Rox™ water electrolyzing equipment. The product is acidic electrolyzed oxidizing water that has been proven to be 80 times more effective than bleach solutions with none of the hazards associated with sodium hypochlorite.
In addition, The Disinfectant Answer® will eliminate the use of quaternary ammonium compounds (QUAT) which end up in the waste water effluent and pose an environmental impact.
The Disinfectant Answer® - is OMRI (Organic Materials Review Institute) listed, poses no impact to the environment whatsoever, and is Generally Regarded as Safe (GRAS). It leaves no residue, and is approved for use under 21 CFR173 for direct food contact and 21 CFR 178 for food contact surfaces.

The Disinfectant Answer® - is environmentally friendly and so safe that it can be used without protective clothing and will not irritate skin.
Directions
Apply

The Disinfectant Answer®

full strength directly to all water-safe surfaces by fogging, misting, spraying, dipping, pouring or soaking. Rinsing is not required or recommended.
One gallon of

The Disinfectant Answer®

covers up to 11,000 sq. ft.
The

Disinfectant Answer®

is approved for use in the presence of food.
(Note: When it comes to sanitizing and disinfecting we believe that extra precautions should be taken. When sanitizers and disinfectants are not stored properly, a cap left loose or exposed to direct sunlight, their ability to effectively sanitize or disinfect could be diminished. We recommend that The Disinfectant Answer® be used within three month of receiving it to help reduce such risks.
HOW IS IT PACKAGED?
2-2.5 gallon containers per carton. 36 cartons (180 gallons) per pallet.
Net Contents: 2.5 US Gallons (9.45 Liters); Net Weight: 22.5 lbs (10.27 Kg)
General Use
Floors

Microwaves

Toilet/Urinals

Ceramic

Walls

Refrigerators

Showers

Wood

Work Areas

Freezers

Tubs

Tile

Cabinets

Walk-In Coolers

Fans

Marble

Counters

0
Display Cases

Fixtures

Rugs

Stoves

Cutting Surfaces

Blinds

Carpets

Grills

Deli Meat & Bakery Displays Cases

Stainless steel

Vinyl

Fryers

Sinks

Plastic

Soak Tanks