CLEANING - AGRICULTURE/HORTICULTURE - BIOREMEDIATION
THE ANSWER®
Product LineProduct Line
ANIMAL FEED SUPPLEMENTS - LAWN & GARDEN - HUMAN WELLNESS
Shop the following categories:
Click on products below
The Answer® - Cleaning Line is ideal for any hygiene program and especially those for "Organic Production and Processing!
NOW AVAILABLE!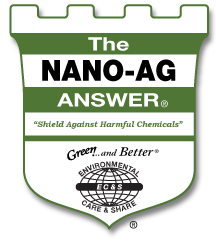 Not only improve on quality and yield, but reverses chemical damage that has been done to soil!
Developed to work from start to finish on animal issues beginning with digestion and feed conversion and ending with waste and odor remediation. Along the way, we have helped improve general health, stamina, productivity, reproduction, immunity and much more.
From land to sea, too big and small, we've got you covered!
COMING SOON!
Wellness products for Humans & their Pets
Help protect your Family and Pets from environmental substances that cause distress and disease to our bodies.
The Earth has been placed into our hands as trusted stewards
To be prepreserved in a r dr duty to be gooway that assures a productive earth for future generations
We offer a viable Solution to Hazardous, Toxic Chemicals used in Agriculture the Workplace and Home
Thank you for choosing to protect the Earth and its Inhabitants.